Innova Technology Center — предоставляет услуги по разработке и обслуживанию приложений
Если у вас есть уникальная потребность, которая не была должным образом удовлетворена с помощью программного обеспечения, доступного на рынке, оптимальным вариантом может быть индивидуальное решение.
Мы создаем мощные и масштабируемые решения, способствующие росту вашего бизнеса. Внутреннее программное обеспечение, клиентские системы, модернизация и интеграция устаревших приложений или веб-сайтов — мы разрабатываем решения, разработанные специально для вашего бизнеса.
Наша команда опытных разработчиков / консультантов изучит ваш бизнес изнутри и снаружи и порекомендует технологию, которая соответствует вашим потребностям, а не наоборот.
ТЕХНИЧЕСКОЕ ОБСЛУЖИВАНИЕ И ПОДДЕРЖКА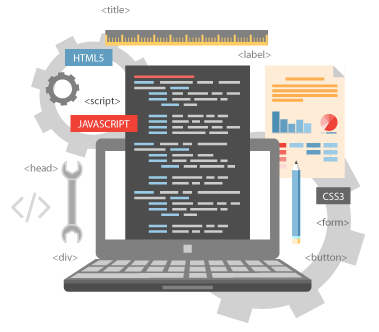 Application Maintenance and Support includes the skills and requirements for supporting application systems, including troubleshooting, modifying, maintaining and enhancing legacy systems. Application Maintenance and Support also applies to applications running in a production environment
We at «Innova Technology Center» approach application management with an objective to deliver maximum benefits to our clients. We help our clients achieve organizational efficiency and growth by enabling them to leverage IT applications efficiently and cost-effectively.
Our team helps our clients to optimize business processes with the use of right technologies / applications and by managing them effectively which, in turn, results in significant cost-saving and higher operational efficiency. Our solutions and recommendations will ensure that your applications' performance, accessibility, security and reliability increase significantly.
We specialize in handling application maintenance and coming up with nimble and deft maintenance solutions to keep your applications upgraded and bug-free that could support your business goals. In order to keep pace with the advanced and unprecedented technical developments, it is imperative that your business-centric applications are maintained and managed efficiently to serve the purpose of supporting the growing business.
Flexible approach to suit business needs.

Perform Root Cause Analysis to resolve complex recurring issues

Improved application quality and consistent service levels

Suggest improvements to the system thereby minimizing the possibility of imminent business critical issues

Lower costs and higher ROI

24/7 support to ensure quick turn-around time

Effective communication and continuous process improvement based on valuable feedback from the customer

Strict adherence to policies for maintaining Service Level Agreements (SLAs)

Efficient knowledge transfer to and from customer
Our Application Maintenance Services Include:
Technical consultation and assistance

Updating and refurbishing application design

Web application maintenance and support

IT application assistance and development

Enterprise application maintenance

Custom application maintenance and support

Analyzing and examining the app defects

Upgrading and installing patches

Code review and testing
РАЗРАБОТКА МОБИЛЬНЫХ ПРИЛОЖЕНИЙ
INNOVA TECHNOLOGY CENTER offers Mobile Application Development services for cost-effective and feature rich web and mobile applications. We have successfully developed and deployed a wide variety of applications using innovative approaches such as, Mobile browser enabled web applications, online-offline Mobile applications, native applications and Hybrid mobile applications.
Native App Development
Cross platform App Development
Enterprise Mobility Solutions
Mobile App Strategy
Best User Experience
INNOVA TECHNOLOGY CENTER offers customized mobile applications for platforms like OS X, Android, Windows Mobile etc.
Significant reduction in maintenance costs
Performance Enhancement
Fast track release of programs and enhancements
Knowledge transfer via tool based reverse engineering
Sync with industry trends
Usage of UI design tools
Create SDKs to access device features
Cross-platform accommodations/support
ПРИМЕНЕНИЕ ИНТЕГРАЦИОННЫХ УСЛУГ
Enterprise ecosystems comprise of a large number of desperate technologies, applications and packaged software products originating from various vendors. Multiple IT systems can create complexities and redundancies within the IT landscape which prevents the automation of even the simplest of processes.
Our Application Integration Services provide efficient and cost-effective methodologies to assimilate heterogeneous enterprise IT landscape, eliminating the need for radical changes to the existing IT infrastructure and data structures. This translates into more manageable and streamlined organizational processes, thereby increasing the stability, scalability and performance of the system as a whole.
Architecture design and roadmap
Implementation modelling
Capacity planning
Product evaluation and analysis
Maintenance of integrated applications
Product and system upgrades
Prototypes and proof of concept
Product and data migration
Application and process optimization
Integration testing strategies
Business Process Management
Business Activity Monitoring
Business Benefits:
Minimize system architecture complexity
Improve enterprise agility
Efficient process management for effective optimization
Optimize usage of current infrastructure
Reduce operational costs by employing tailor made automated processes
Scalable and reliable infrastructure
Well adapted ecosystem of products and application integration solutions that improves business processes and facilitates faster time-to-market